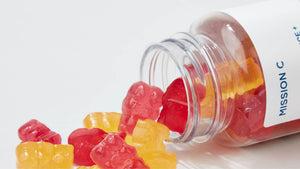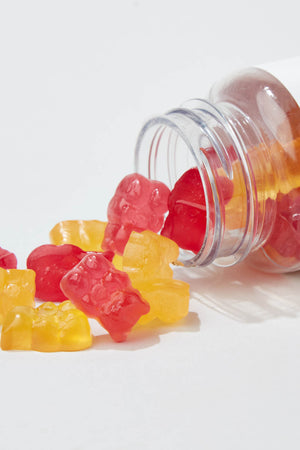 Find Your Daily Tranquillity & Balance with CBD...
About Mission C
Welcome to MissionC.com. We are one of the UK's finest suppliers of broad-spectrum CBD and CBD isolate products including CBD oils, edibles, creams and skincare.
We're passionate about taking care of ourselves and wholeheartedly believe in providing our bodies with superior natural ingredients for optimal wellbeing. That's why you'll find only the highest-quality CBD oil products stocked within our diverse range that has been tested to the strictest laboratory standards.
Cannabidiol (CBD) is a natural compound found within the hemp plant that can be extracted and blended with a carrier oil for safe human consumption. CBD oil offers many incredible benefits for wellness; in fact, research continues into this extraordinary cannabis plant ingredient that can alleviate symptoms of stress and depression, relieve muscle aches and pains, reduce inflammation and promote better sleep. Furthermore, CBD oil can provide all of the benefits above without causing psychoactive effects. It is 100% legal, organic and non-addictive.
A Passion for Quality
That's why we have a passion for cannabidiol and offer only the best CBD oil products. Our CBD product range has been carefully developed following extensive consultation with leading scientists and lifestyle consultants.
Designed to slot into your busy daily routine - where CBD oil can provide the most significant benefits - you'll discover three categories within our CBD product collection: sports, wellness and skincare.
For an insight into our range of high-quality CBD products, keep reading. If you're looking to buy CBD oil UK from a trusted CBD brand, look no further than Mission C.
Edibles
CBD edibles are one of the most convenient and discreet ways to consume CBD. Simply pop a sweet-tasting gummy into your mouth, chew and swallow - then let cannabidiol bring you all the desired benefits. Our Immune Enhance CBD Gummies are available in two delicious fruit flavours and contain pure CBD isolate, which works its magic to enhance your wellbeing without intoxicating effects.
Let CBD work with your natural endocannabinoid system for an immunity boost; plus, enjoy all the benefits of additional natural ingredients, including Zinc, Vitamin A and Vitamin B1. Each added extract provides extra wellness-enhancing qualities such as reducing symptoms of stress, supporting a strengthened immune system, improving energy levels and restoration of the happiness hormone serotonin.
Balms & Relief Creams
Our soothing CBD balms and pain relief creams are designed for easy topical application to a specific body area. Topical application of CBD has proven effectiveness, especially after rubbing into the skin, which facilitates absorption into the body where cannabidiol can interact with the body's endocannabinoid system. Where muscles are tired and sore, apply Relief CBD Joint and Muscle Cream at any time of day. A blend of pure CBD isolate, Arnica, Camphor, and Peppermint will quickly reduce inflammation and relieve pain.
For a pre-workout boost or a post-workout muscle cool down, check out Mission C's famous Pre-Workout CBD Heating Muscle Balm and Post-Workout CBD Cooling Muscle Balm. Both super effective, our pre-workout CBD cream stimulates blood flow and increases circulation in preparation for a great workout. The post-workout CBD balm boosts the recovery process by cooling down the muscle, easing aches and stiffness and reducing inflammation.
Oils & Tinctures
Our popular premium quality CBD oil tinctures are our bestselling CBD products. A common and highly effective method of ingesting CBD, hemp CBD oil is dropped underneath the tongue and allowed to sit for 60 seconds before being swallowed. Absorption of cannabidiol occurs during this time.
We offer six varied CBD oils and CBD tinctures to suit a range of wellbeing needs. Try Day CBD Oil for an effective anxiety-reducing remedy that can boost energy and focus. Complement this with the soothing Night CBD Oil which promotes deeper sleep and relaxation. Explore our Pre- and Post-Workout CBD Oils for an appropriate energy boost before an intense fitness session, followed by enhanced recovery post-workout, respectively. Furthermore, we offer a Relief CBD Oil for pain and inflammation reduction and an Immune Enhance CBD Oil 10% to help support your body's precious defence system from illness and infection.
Skincare & Beauty
The broader acceptance of CBD in recent years has facilitated the development of CBD skincare products. The myriad of wellbeing benefits of CBD include hydration of the skin, and cannabidiol's anti-inflammatory properties can soothe common skin problems such as eczema and psoriasis. Our premium CBD skincare range includes CBD creams, facial serums and facial oil. Each product is infused with additional ingredients to help combat any skin problems you're facing and leave you with a beautifully refreshed, glowing and youthful complexion.
If your dry skin requires a hydration boost, try Mission C's Hyaluronic Acid CBD Serum. With a luxurious feel and high-quality natural ingredients, our CBD oil serum deeply hydrates and promotes skins suppleness whilst minimising wrinkles. Follow this up with the intensely hydrating Retinol CBD Moisturiser, infused with Retinol and Vitamin E to soothe and protect the skin from environmental damage and free radicals. Calm and rejuvenate your skin with our Antioxidant CBD Moisturiser, or for a natural radiance boost, try our reviving Vitamin E CBD Facial Oil.
Customer Stories
"As a runner I regularly deal with annoying aches, pains and strains. The Pre Workout CBD heating muscle balm is my go-to as soon something doesn't feel right. I massage a small amount of the balm into the required area and enjoy the heat working it's magic into my muscles. It smells good too!" - Saba Khan, London
"The CBD day and night oil combination has been ideal to ease anxiety at the times I feel it most, before sleeping and before starting my day. I use a full pipette followed by breathing exercises and see such a noticeable change: calmer mind and less physical tension around my throat. I know the days I need it and the days I don't, which gives me a greater sense of self awareness and control. Not only is it an exceptional product, you also get personal, invaluable guidance from the Mission C team which I wouldn't get from another brand. I can't wait to try out more.. Immune Enhance is next on my list!" - Olivia Swift, Manchester
"The Retinol CBD moisturiser is a must add to your skin care routine. It feels light on the skin, it absorbs well and doesn't leave your face feeling sticky. My skin felt brighter, shinier and smoother. I definitely saw improvements over a month and my make-up went on smoother and more even too" - Rizwana, Manchester
"I love the CBD gummies with all my heart and have one every morning. They taste INCREDIBLE and are instantly grounding - like a wave of calmness. I've tried tons of CBD brands and Mission C is by far the best you can really feel the high end ingredients." - Razzy Lee, Manchester
Legal CBD oil in the UK will contain less than 0.2% THC (tetrahydrocannabinol). Unlike THC, CBD oil doesn't have intoxicating effects or produce a 'high' when ingested. However, CBD offers similar healthful advantages, such as anxiety-reducing and pain-relieving qualities. Since CBD is not a psychoactive substance, it is not classed as a controlled substance under the Misuse of Drugs Act 1971; therefore, CBD products UK are legal (as long as they are virtually THC-free).
Cannabidiol (CBD) is an active ingredient within the cannabis plant. CBD is derived directly from hemp plants and does not have intoxicating effects when ingested. CBD offers an abundance of health benefits. The usual formulation is a CBD oil (created by mixing cannabidiol with a natural carrier oil); however, you can also buy CBD as gummies, creams, CBD capsules, CBD vape products and even CBD bath bombs.
Taking CBD will not get you high. Cannabidiol does not contain tetrahydrocannabinol (THC) and therefore does not produce the psychoactive effects that are often associated with marijuana. By UK law, CBD products must have less than 0.2% THC to avoid intoxicating effects. Every high-quality CBD oil and CBD product that we offer is THC-free, non-intoxicating and entirely legal in the UK.
CBD and THC are both chemical compounds (cannabinoids) of the cannabis plant which can be extracted and used by humans for health reasons. They are very similar in chemical composition and health benefits for humans. However, THC will have intoxicating effects when ingested, whereas CBD will not. CBD oil UK can therefore be used entirely safely and legally.
Dosing is up to the individual and a personal choice - however, we strongly recommend starting with a low dose and gradually building up, especially if you are a new CBD customer. Check the label of your CBD product, as some are more potent than others. The general guidelines are 70mg per day, but some people tolerate less, whilst others require more to feel the full benefits of CBD. Start sensibly and build up slowly to find the perfect CBD oil dosage for you.